...Thinking back to sleep...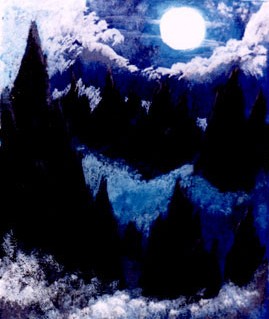 I wonder sometimes. do friends, and people I don't really talk to much anymore still think about me? Honestly, do they think back the way I do to when I was happy with them? But I am thinking as I write this that some people are going to think this is about them...it's about everyone I have ever met. Anyone I have ever talked to...even someone I ran into in the store or something... I think about things like that a lot. People watching is fun, honestly.
I am so sick of T.V. now, it's such bullshit. there is more infomercials, more commercials, and more god/church shows on than ever. Everything else is just meaningless dumb...crap. I am sick of a lot of things, but I am learning to ignore again.
I am going to semi-semi-formal tomorrow with Oliver. Almost no one is going. Out of our whole 500, I believe that there is about 35 people so far. Tomorrow, I am doubting there will be a rush. My prediction is about 50 people. So it'll be me and a bunch of friends hanging out and making the d.j. guy play some half decent music. In Case I am going to have some batteries ready for my cd player.
Dad is having his x-mass party this weekend, and I am bringing Gwen. I am not about to sit there and put up with a bunch of middle aged men discussing Cher. May be I will hide in my room and play guitar with Gwen. Uncle Sean wants to hear me play and he is bringing along his girlfriend Tracy so that won't be too bad.
I am looking ahead more than looking back lately. Just wondering as exams, and Christmas (YULE!) near. I am really waiting for next semester to start I have met my art teacher and he rocks. He has on of the nicest pairs of doc's I have seen. He won't let one guy I know wear his slipknot hat to his class because he says it's offensive cause they suck so much. English is decent, and math is easy. History, I have piper, and I love him. I don't have him right now though, because I finished my half credit.
The fumes in science made me really sick. I almost threw up, and passed out. never again, never again.....!
I seriously am so bored with life and how things are going, It's getting harder and harder to pull myself out of bed now. Harder and harder to complete my task every day... getting back to sleep. Back to sweet slumber.